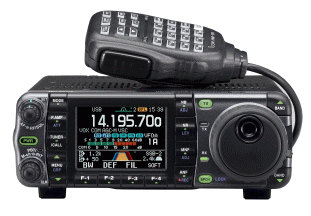 IC7000BKT Icom IC-7000 CAT Control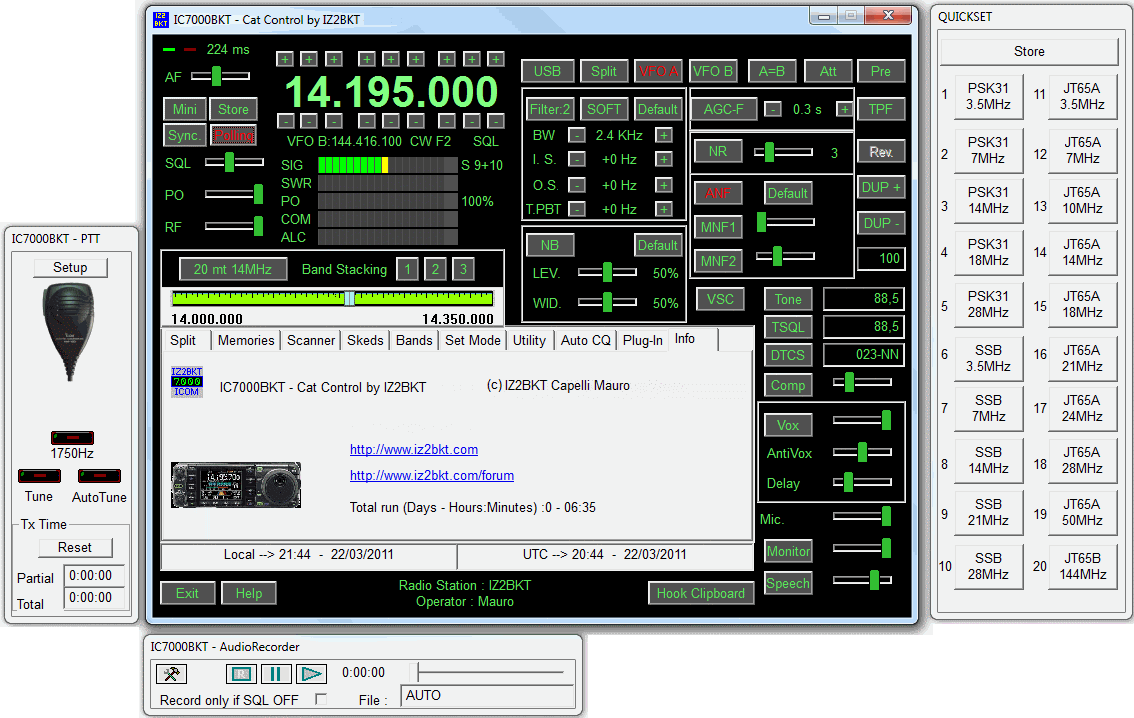 IC7000BKT CAT Control for manage the transceiver Icom IC-7000 with the personal computer.
Minimum hardware required:
PC Pentium III

Windows XP/Vista/Windows 7/Windows 8 x86/x64

Interface CI-V level converter. Tested with various USB interface.
Great features:
Management and synchronization of all memory bank

Import/export of memories in CSV format

Import of memories from the ARRL TravelPlus programme

Mangement of CW Memory Keyer

Management filters, volume, tones, DUP, DTCS, etc...

Rapid Split

Management of the scanner with possibility of audio recording and log frequency and signal

Skeds

Auto CQ audio for repetitive calls

Plug-in and external program

Direct setting of the frequency from the Cluster programs

Management PTT and tuner

Audio Recorder

DDE server to communicate with other programs like MultiPSK, DXLab Suite, FLDigi, JT65_HF, etc...

Direct communication with BBLogger and with the weblog EnzoLog through EnzoLogCat

For programmers: communication via DLL to include it in your programs easily
Click here for free download.
Click here for free key.
'73 de Mauro, IZ2BKT.
---
---
---